Merostart
Lyophilized powder for severe infections of the skin or stomach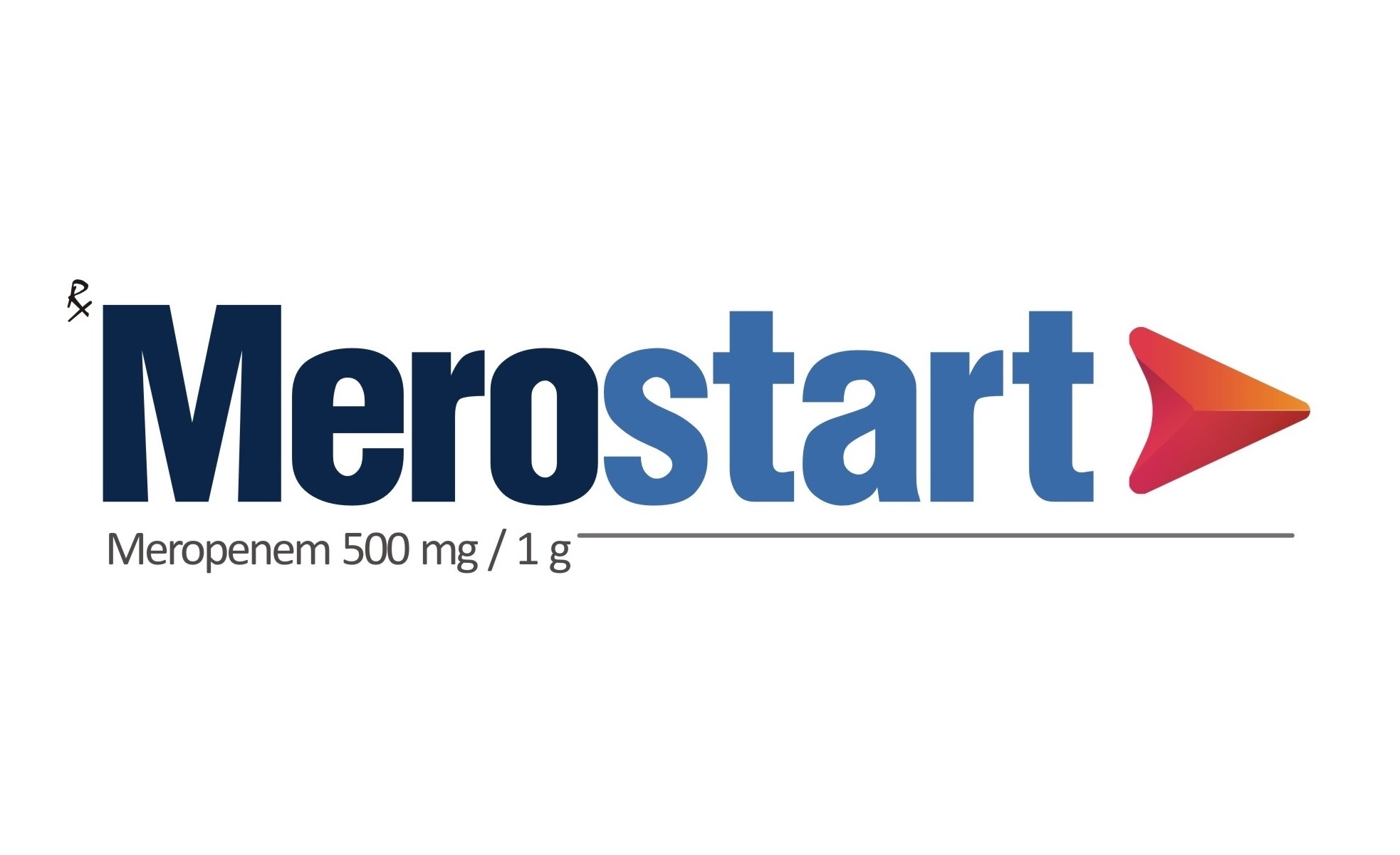 Product information
Merostart: Lyophilized powder for injection
Active Ingredient: Meropenem
Strength: 500mg and 1gm
Primary Pack: Vial for injection
Therapeutic Indication: Pneumonia, Urinary Tract Infections, Intra-abdominal Infections, Skin and Skin Structure Infections (SSSI), and Bacterial Meningitis
What is Meropenem?
Meropenem is gaining popularity as a broad-spectrum antibiotic used to treat a variety of bacterial infections. Complicated skin and skin structure infections, abdominal infections, meningitis and Sepsis management are some examples of current indications. As a powerful antibiotic, Meropenem has the potential to eliminate most bacteria infecting the human body, and therefore usage has been steadily on the rise.
Why Merostart?
Merostart is very successful in the treatment of a wide variety of medical conditions that occur due to harmful bacteria.  It has quickly become the doctor's drug of choice in serious infections, and is often used as the antibiotic in Sepsis management, where it can be paired with Ulihope. Merostart achieves adequate therapeutic concentration in most patients with Sepsis after the first dose.
Evolving infectious diseases claim countless lives every year and the number continues to rise. Merostart aims to help improve and prolong patients' lives by eliminating the bacteria associated with such diseases.