NUROHOPE
Lyophilized injection used in the treatment of Ischemic stroke and traumatic brain surgery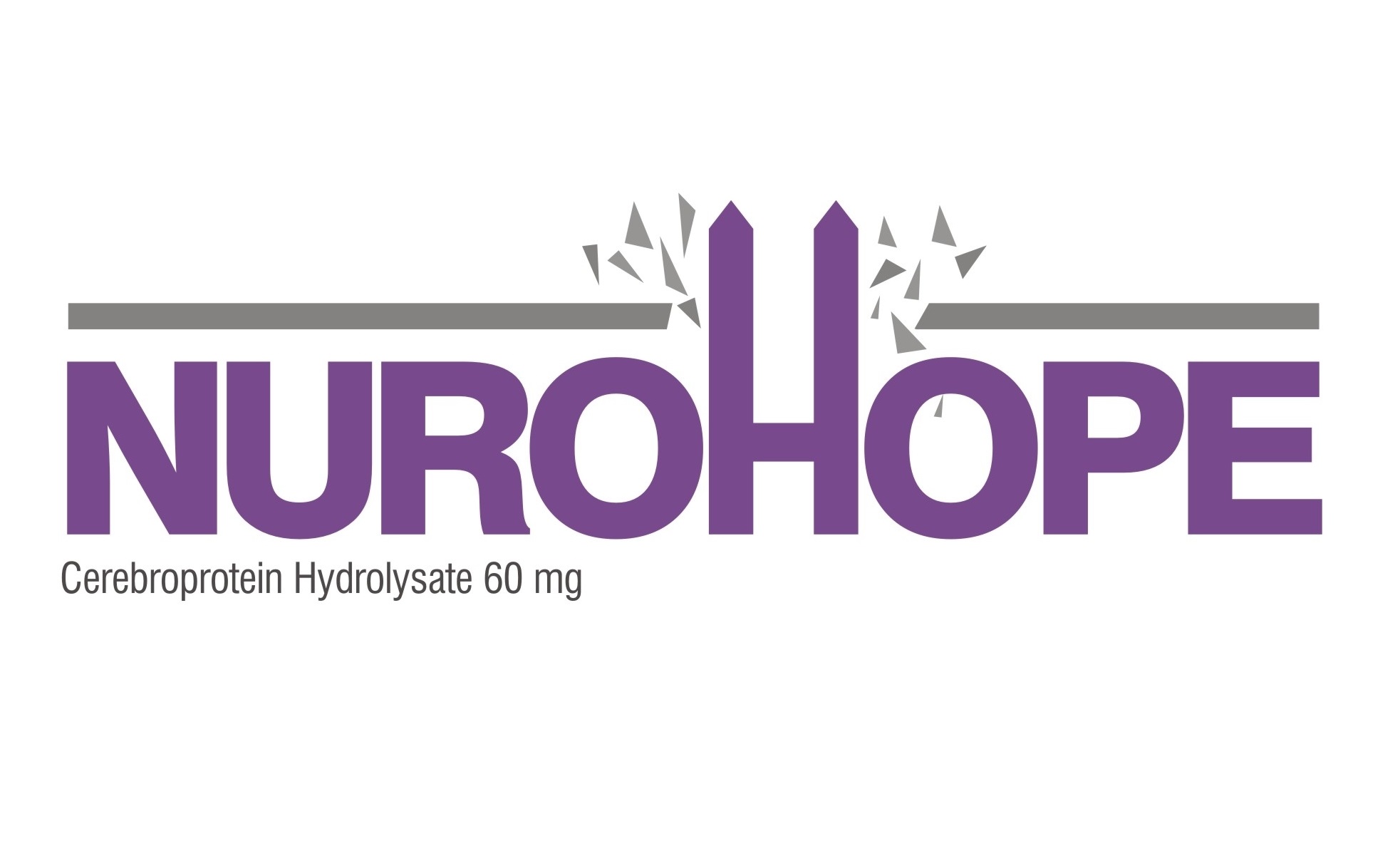 Product information
Nurohope: Lyophilized Injection for IV use
Active Ingredient: Cerebroprotein Hydrolysate
Strength: 2100mg equivalent to nitrogen 60mg
Primary Pack: Pack of 6 vials for injection
Therapeutic Indication: Ischemic stroke and Traumatic Brain Injury
What is Cerebroprotein?
Cerebroprotein Hydrolysate is a neurotropic agent that is relatively new in the pharmaceutical market. It has shown promise in the treatment of severe mental illnesses including Alzheimer's and dementia, along with traumatic brain injury. It is utilised when treating the nervous system after it suffers a sudden loss of blood circulation to a part of the brain, which puts one at risk of brain injury, memory impairment, or acute ischaemic stroke.
Why Nurohope?
It is reported that Cerebroprotein Hydrolysate is a unique nutriment for the brain. It helps the CNS in multiple ways, improving nerve repair and growth at a much faster rate than competing formulations. It offers neurotropic activity like neuronal repair, neuro-immunotropic actions, neuro-modulatory actions, and neurogeneis, increasing neuronal plasticity and enhancing neuronal survival. Cerebroprotein Hydrolysate has been launched in more than 40 countries, mainly in Europe & Asia. It has been used widely in the management of various forms of dementia. 
Components of Nurohope cross the blood brain barrier, which is an important mechanism for protecting the brain and has a positive effect on overall brain health and treatment of brain-related diseases. At Urihk we are proud to bring this product to India, keeping price and quality top of mind. We believe Nurohope offers hope to individuals suffering from neural injury and neurodegenerative diseases.